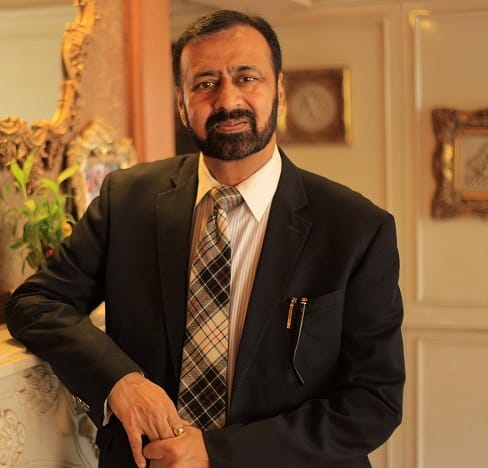 Academic Excellence & Extraordinary Social Service is whose Identity
Triple Gold Medalist

with a

Professional of Excellence

in Social Work with Humanitarian services
Dr Sudhir Bhandari is a Professional of Excellence in Social Work with Humanitarian services ,SENIOR PROFESSOR of Medicine at SMS Medical College & Hospital, Jaipur. He is a renowned Physician and Diabetologist & Fellow of Royal College Physicians (FRCP) , London,Edinburgh.
He has een bestowed with Rotary Foundation Fellowship in Diabetes and Metabolic Diseases at Cardiff (UK) and has been awarded Fellowship of American College Of Endocrinology (FACE) & Fellowship of American College Of Physicians (FACP) Fellowship of Indian College Of Physicians (FICP), Fellowship of Diabetes in India ( FDI), Fellowship of Indian Society of Cardiology (FISC), Fellow of research society for the study of diabetes in  india (FRSSDI).
Dr Bhandari has Published 80 articles in prestigious medical journals & contributed a chapter for the Text books on Hypertension, Diabetes & Cardio Vascular Disorders.
MD, FRCP (LONDON), FACP, FACE, DNB, MNAMS, FICP, AFICA (USA), FISC, FRSSDI FRCP (Edinburgh) FELLOW OF DIABETES INDIA (FDI), Consultant Physician & Diabetologist Honorary Physician to H. E. Governor of Rajasthan Advisor & Member Board of Management, Jaipur National University Institute of Medical Sciences Associate Editor International Journal of Diabetes in Developing Countries
Consultant Internist Diabetologist & Metabolic Physician
With Academic Excellence And Extraordinary Social Service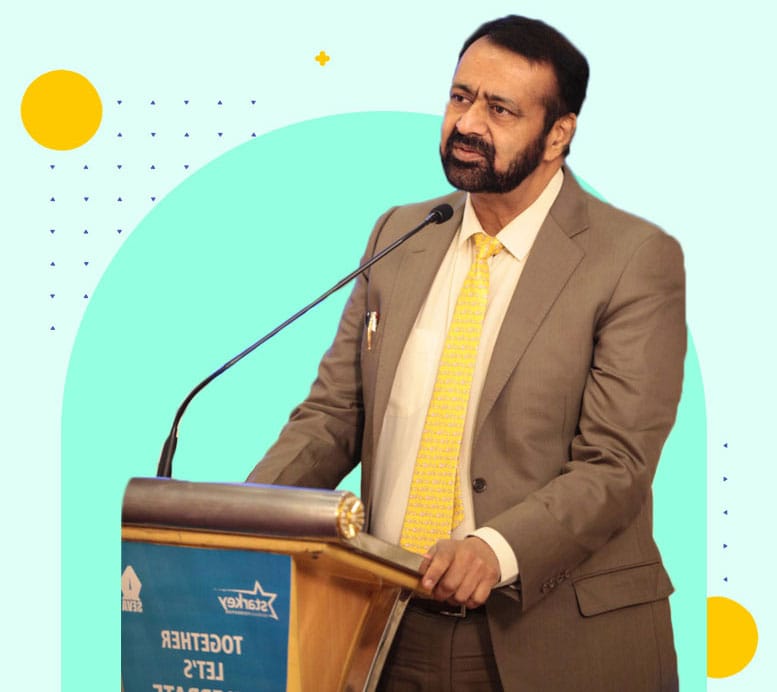 outstanding and exemplary social service with academic excellence
Best and Longest Medical Camp Award by Rotary International Running for 25 Years.
Service to Handicap Children
Rotary International Award for best contribution in pulse polio programme
Medical advisor Yoga Peace for propagation of yoga for fitness prevention of diseases
BJS Rajasthan dedicate to all medical and health program of society
Social Service and Academic Excellence Appreciated & Acknowledged by
Former President of India Hon'ble Pratibha Patil
Governor of Rajasthan - Kalyan singh Ji
Former Governor of Rajasthan Anshuman Singh Ji & Margaret Alva Ji
Citation by Rotary Governor for Contribution for State of Art Physiotherapy Centre (Saksham) for Physically and Mentally Challenged Children
Literacy Hero Award 2017 at Chennai For Achieving Total Literacy for Special Children

Hemang Bajpai
I was suggested by my father's friend to Dr. Sudhir Bhandari. My father had many issues due to uncontrolled sugar levels. He had been on medication for very long. We are extremely happy that, today, even though its not even a month, his diabetes is perfectly under control. They did an extensive check up and found the issues my father had. The staff, including the security guard, has been very co-operative and made my father feel at home. And i have no words to thank Dr. Sudhir Bhandari for his constant support. His assurance gave my father a hope that he will be fine. The results proved to be right. We are happy & feel blessed to have a clinic like this in our city too. Thank Dr. Sudhir Bhandari and his team at JAIPUR branch. 🙏🏻

Ritesh Kumar
Dear Dr. Sudhir Bhandari, I can't thank you enough for your care throughout my entire experience at your place. I am beyond pleased with the best results of diabetes treatment done by you and overwhelmed by your patience and kindness. I never seen such kind of supportive, organised well experienced staff. You have my highest recommendation for any new Diabetic patients. I wanted to take a moment to thank you and thanks all staff for taking such great care.

Rashika Gupta
When I first met the Dr Sudhir Bhandari, I gained the confidence that he is the right doctor to treat my diabetes which has been troubling my normal life for more than two decades.Today I am very happy to record that with three months' treatment, I am brought to my normal health with sugar level under total control. Dr Sudhir Bhandari all appreciation for the marvellous job done.May God Bless him well.

Harshit Shukla
Before visiting clinic I got good reviews about Dr. Sudhir Bhandari and when I met and interacted with him, I gained the confidence and came to know that I am in good hands. I was diabetic for more than 19 plus years which has been troubling my normal life. Today I am very happy with three months' treatment and the report, HbA1c in good control. I Thank Dr Sudhir Bhandari for the good job. Thanks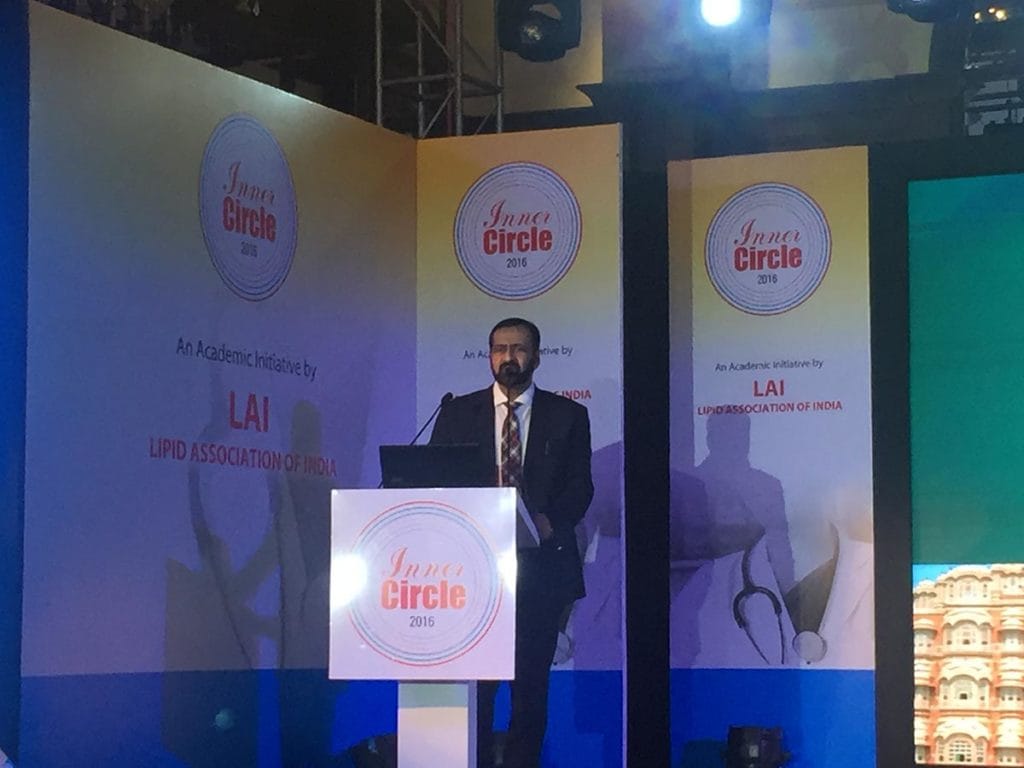 Lipid Association in India 2021